Musicians: Sample & Sell Your Digital Music Online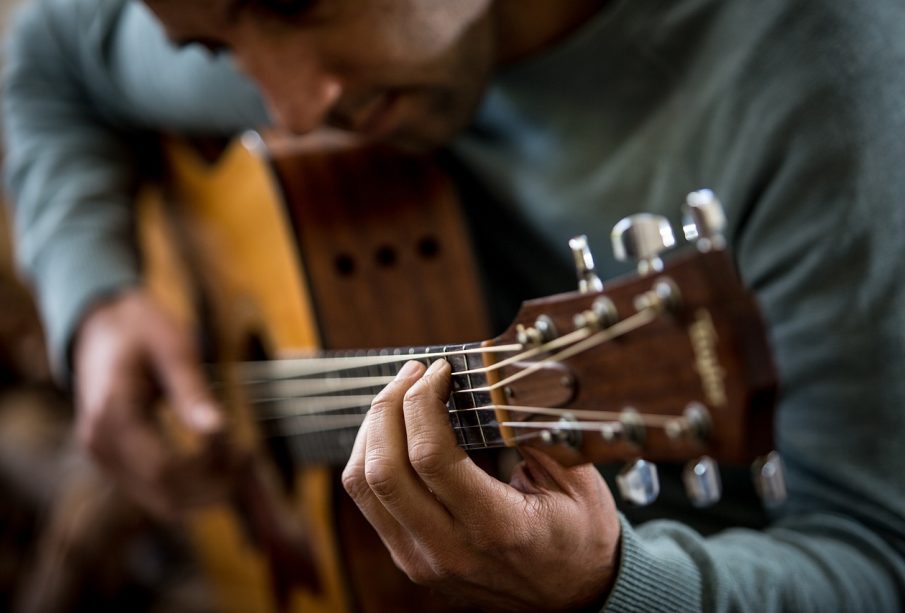 Attention musicians! If you've been searching for the perfect way to showcase your tracks and offer tantalizing teasers to potential customers, we've got the solution for you. Introducing EverWeb, an intuitive website builder, paired with the Music Player Sampler widget. This dynamic duo is about to change the way you share and sell your music online.
Why EverWeb & Music Player Sampler?
EverWeb is not just another website builder; it's a platform designed so that anyone can quickly and easily build a website. And when combined with the Music Player Sampler widget, it becomes a musician's best friend. Here's why:
Customizable Previews: Let your visitors sample your music before they commit to a purchase. You can set up song previews for a specified duration, say 30 seconds, giving them just enough to leave them wanting more.
Seamless Integration: The Music Player Sampler widget integrates smoothly with EverWeb, allowing you to create a playlist of song samples with ease. Just drag and drop your music onto the Player and EverWeb takes care of the rest: Check it out here!
Fully Customizable: Want your music player to vibe with your website's aesthetic? No problem. Customize fonts, colors, styles, and even the message that pops up when a song's preview limit is reached. All of this can be tweaked directly from the Widget Settings in EverWeb's Inspector.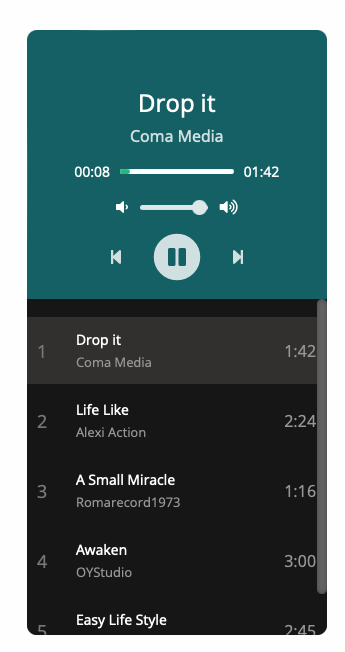 Monetize Your Music with Ease
Once your visitors are hooked on your samples, you'll want to offer them a seamless purchasing experience. EverWeb has got you covered:
Built-in E-commerce Widgets: EverWeb comes with built-in PayPal and Stripe widgets, making transactions smooth and trustworthy.
Product Commerce Widget: If you're looking to elevate your selling game, the Product Commerce Widget for EverWeb is your go-to. Accept multiple payment methods, including Credit Cards, Apple Pay, Google Pay, and PayPal. Setting it up is a breeze – just add your Stripe key and PayPal email, tweak a few settings, and you're good to go. Plus, you can customize everything from product images to the "Buy Now" button, ensuring a unique shopping experience for your customers.
Endless Possibilities with EverWeb Add-ons
The beauty of EverWeb doesn't stop at the Music Player Sampler. Dive into a vast ocean of widgets available at EverWebGarden.com or explore the searchable add-on on EverWeb's official page. Whether you're looking to integrate a blog, a photo gallery, or any other feature, EverWeb has a widget for it.
How About a Members Only Music Corner?
With EverWeb's all new Membership Sites Add-on you can create an exclusive, members only section of your website and charge your visitors to listen to or download your music. EverWeb's Memberships Sites is available with EverWeb 4.0 and is quick to set-up.
Sign up for the free Membership Sites Add-on and then set your price and membership packages. You can even charge more for customers who want additional exclusive content.
In Conclusion
Musicians, it's time to take the online stage with confidence. With EverWeb and the Music Player Sampler widget, promoting and selling your music online has never been easier. Dive in, set up, and watch as your tracks resonate with audiences worldwide. 🎶🌐🚀