EverWeb 2.0 adds Blogging, Advanced Contact Forms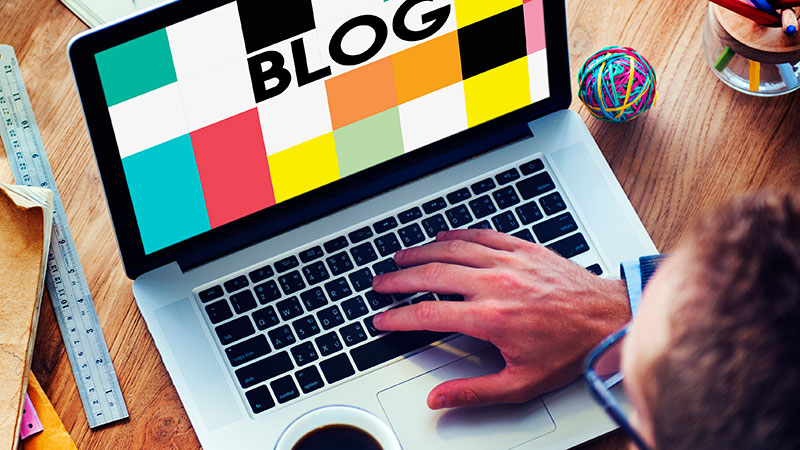 I have heard from a lot of readers here that they have been holding off from upgrading their web site from iWeb to EverWeb because of the lack of a blogging feature.
A few days ago, RAGE Software released EverWeb 2.0 with the very feature you have all been waiting for, blogging!
I have been testing EverWeb's new blogging features for the last few weeks. My goal is to convert this web site to an EverWeb web site now that blogging is provided, and it looks like it is now time for anyone else to convert their iWeb website to an EverWeb website with this update.
How to blog With EverWeb 2.0
Blogging with EverWeb could not be easier. If you remember how iWeb worked with blogging, it will be just as easy to EverWeb.
From the toolbar press the 'Add Page' button
Select the 'Blank' template from the top of the templates list
Select the 'Blank' template from the top of the templates list
You will see the new Blog page option, click that and add the page
Your blog has now been created in your web page list
In the web page list you will see a new Blog directory page, a posts page and an archive page.
The Blog page is the main page of your blog that will list your most recent blog posts
The Posts page is where you will actually start creating your blog posts
The Archive page is where you will see all your historical blog posts
Creating Blog Posts
Click the 'posts' page in the web page list. From here you will see your blog posts above EverWeb's design canvas as shown below;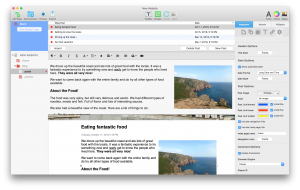 Press the 'New Posts' button to create your first post. Then, in the blog entry field below, just start typing. You will see the design canvas update as you type.
And that is pretty much it. EverWeb, takes care of the rest for you.
Your forward/next links, blog archive listing, RSS feed and more…
Three Helpful Tips When Blogging
Always check the Inspector->Widget tab (last tab in the Inspector) when you have the blog post widget selected, or blog archive widget setting. You will see a lot of customization options there for your blog
If you find typing to be slow while typing in the blog entry field, make the design canvas as small as possible by hovering your cursor on the bottom edge of the blog entry field and resizing it. The design canvas won't constantly update until you resize it to be larger. This can speed up typing for large blog posts
Under the Insert->Buttons menu you will see the option to enter an RSS button. RSS lets your visitors subscribe to your web site's blog to see updates in their RSS readers.
I'll return with more tips and tricks for blogging, but for now, let me know your questions or comments in the comments section below!