UPDATE: Read more about an iWeb replacement coming out soon.
As many of you may know, Apple's plans for iWeb don't seem very bright.  The last update of the iLife suite didn't include any update to iWeb and they aren't even selling iWeb on the App Store at all. Then to push the knife in a little deeper they announced with iCloud that iWeb publishing will be discontinued as of June 2012.  So…the question then comes to be, what happens now.  So here are my suggestions for all my great iWeb fans of what to do with your websites done in iWeb and how to continue creating a great website easily.
Current iWeb Users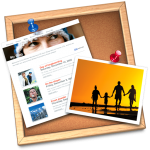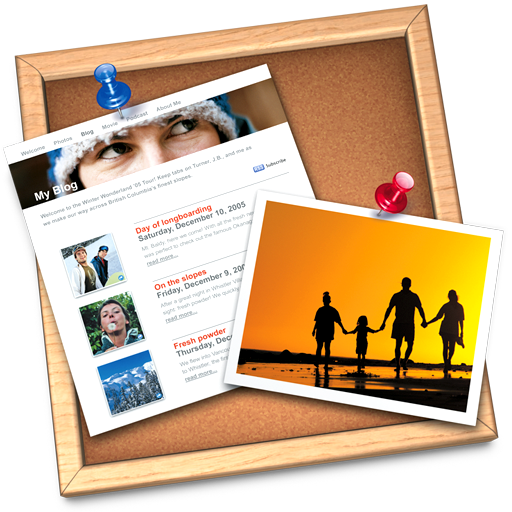 First off, iWeb will run on your computer for quite a while, so if you are privileged enough to have a copy of iWeb on your Mac, that's great, and you will be able to continue to use it, however you just won't be able to publish to MobileMe in the future.  So if you have invested a lot of time in your iWeb site or want to continue to develop and build your site in iWeb that is totally fine, however just be sure to make the plans and arrangements to host your website somewhere other than MobileMe.  My suggestions would be to get a web host somewhere such as RAGE iWeb Hosting (iWeb Optimized Hosting).
So as you can see you'll still be able to run, create, and manage your site with iWeb for some time if you already have it.  The problem is…that iWeb will most likely not be getting an updates or any further development.  When that happens with software that means that it's shelf life clock has started.  There will come a time where your current version of iWeb won't be compatible with your operating system or hardware and you'll have to make a decision to move your site to a different platform, or simply not upgrade your system. My suggestion is always to keep your system current, so then the question then comes…what are my alternatives to iWeb?
iWeb Alternative
There are many other options for those that want to switch to a different platform to host their website.  The success of iWeb has been that it's simple and easy to make a website.  That's been the whole motivation and drive for me to run this website.  I being a web developer and an ex-apple employee have loved developing websites with iWeb, but there came a time when my clients wanted a site that had more features, and a web-based backend to manage the site, a more powerful blog, etc. etc.  It was then that I started developing website with a system that has now become my favorite web development platform and tool.  That platform is WordPress!
WordPress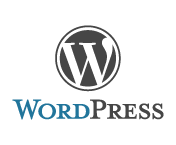 Some of you may of heard of wordpress and other's it might be something totally new.  WordPress is a free, Web-based software program that anyone can use to build and maintain a website or blog. It was originally intended as an easy way to set up a blog. But, thanks to the efforts of a large "open source" community of WordPress programmers working to extend and improve its capabilities, WordPress has become much more than just a tool for bloggers. Today's WordPress is really a "content management system" (CMS), which means that it can be used to run full-sized, social media-rich business websites.  This website here is actually a WordPress website, not an iWeb website.  By just browsing this website you can see the great features that WordPress as a CMS can be for those who want websites.  So then the question comes, "I've been using iWeb for so long and I've never touched WordPress, how do I learn such a system?", well ask no longer, I've been working on a new website to continue this website with the focus being on WordPress.  So I'm launching the site called Learn2Wordpress.com to help those of you who wish to transition from iWeb to a more powerful web publishing platform.  It's still pretty new and I'm adding more content all the time, but it's goal is to help my iWeb users and fans to transition into learning how to use wordpress to develop their own sites.  So I urge you to visit my new site and let me know what you think.
Other iWeb Alternatives
There are many other iWeb Alternatives out there for those looking to replace iWeb.  Here's my list of some of my favorite apps that I've tried out that are fairly similar to iWeb:
There are of course many other options to create website easily such as Freeway, Posterous, Tumblr, Blogger, even Facebook as a Page, but these above are my top options if you are looking for easy software similar to iWeb.  But of course as I mentioned above I think WordPress is by the far the best publishing platform for building a website.  For that reason I created a whole new website Learn2Wordpress.com where I'll continue to teach you everything on how to get a website running with WordPress.
Conclusion
All in all iWeb is and has been an incredible tool and I really wish Apple would continue to develop it as I think there is so much potential there.  If you think about it iWeb is the only iLife application that doesn't have a pro application counterpart.  iPhoto has Aperture, iMovie has Final Cut Pro, Garageband has Logic Pro, iDVD has DVD Studio Pro, and iWeb has…nothing.  I think if Apple were to serious invest in creating a pro iWeb application it would soar through the roof.  I hope that they realize that, but until they do I will continue to add great iWeb tips and tricks here on iWebUnlimited.com and will start to build more content on Learn2Wordpress.com to help those who want to go to the next level in web development.